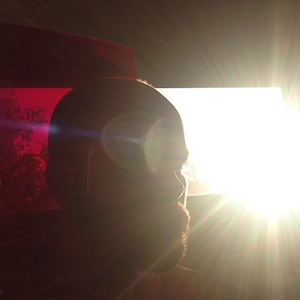 Duplekita is a musical collective based in Edmonton, Alberta, Canada, gathering together to play all sorts of melodies and all sorts of floor toms.

Begun as the overzealous musical mission of Tim Batke (co-founder of Edmonton band Faunts), the group was casually formed in the early months of 2011 with the following conversation having taken place with numerous people:

"I'm starting a new band. Would you like to play something?"

"Ok. What?"

"Don't worry about that. We'll decide later. Maybe floor tom or saxophone."

The result is anywhere up to 14 of the Champion City's finest playing at any given time. Combined textures include brass, woodwind, many variations of stringed instruments, scores of real and unreal synthesizers, and countless pieces of percussion. Duplekita's sound is created by layering simple melody and rhythm to form an unstoppable force, each member of the group a single cog in the collective machine.

Still in its infancy, Duplekita completed the "Jungle Nights (For A New Generation)" single, released in May 2011. Tim Batke and Brock Tyler joined forces with Tim's brother (and Faunts leader), Steven Batke, to sculpt the hastily recorded songs as the live band took shape. Sessions were held in a handful of basements, offices, and living rooms.

Since "Jungle Nights", Duplekita has been both casually and frantically recording the expansive and lush full-length album, "The Sound Of My Name".

The inception of the title track was the inspiration for how the album would be made. Label-mate Brock Tyler stole an early demo and started layering vocal tracks on a whim. A beat was given a melody, was given a chord progression, and the song took shape organically.

The next 18 months consisted of Batke gathering friends to create music in a similar fashion.

Collaboration was an important part of the record, and the obsessive-compulsive tendencies of its arranger gave shape and direction to the freedom that happened during the recording process. Recordings were not rehearsed, rather written and captured within a day. These takes were then to be cut up and reworked for weeks, like a collage in editing – pulling out the rug and putting down a new one underneath.

This is an album of repetition and layers. It's an album built first on beats, then chords, then melody, then more beats, more chords, and more melody. Many things influenced this recording, including the music of Ralf und Florian, The Talking Heads, and "The Big Picture" era Michael W. Smith.

"The Sound Of My Name" is the work of many people filtered through the ears of one. Casual collaboration and OCD are now married, and their child is the album "The Sound Of My Name".

The machine that is Duplekita will release the Long Player "The Sound Of My Name", on July 29th, 2014.

Duplekita is Tim Batke with contributions from:

Isaac Achen, Paul Arnusch, Alanna Batke, Lindsay Batke, Rob Batke, Steven Batke, Darren Frank, Paul Fuellbrandt, Scott Gallant, Seth Hardie, Mitch Holtby, Aidan Lucas-Buckland, Aaron Parker, Giselle Parker, Nathan Seatter, Micah Slavens, David Swanson, Mark Templeton, Brock Tyler, Karmyn Tyler, and Brandon Webber.