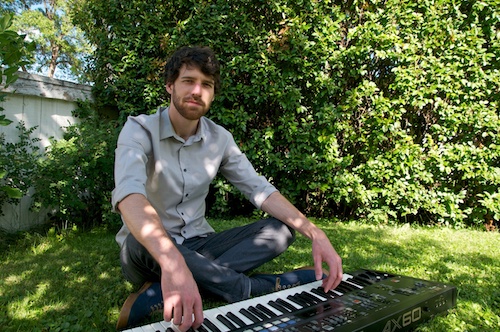 Brock Tyler makes music and lives life in Edmonton, Alberta, Canada.

Born in Portage la Prairie, Manitoba, Tyler grew up in Winnipeg where he learned to play a variety of instruments while hibernating from the icy clutch of unending winters. Using everything at his disposal – his brother's drum set, his grandmother's organ, his high school trumpet, a borrowed piano, and his parents' basement – he eventually emerged with his debut album, Unclosing.

After relocating to Edmonton, Alberta, and following a Canadian tour in support of Unclosing, Tyler worked on several project ideas. He eventually emerged with You Can't Keep The Sun Down which was recorded over four late nights in a church in Edmonton. Herohill called it "fantastic" and Sound Salvation Army described it as "...warm and inviting...this is one worth hearing". The release garnered attention for its distinct sound defined by the natural acoustics of the church, as well as for the song "On Saturday, Maybe".

Following You Can't Keep the Sun Down, Tyler released two EPs over an eight month span: LIGHTS and Summer Moon. Both again featured Tyler performing most of the instrumentation. The song "The Stars On Your Way" from LIGHTS was played heavily on CBC's satellite radio station Sonica, bringing Tyler's music to new audiences across Canada and the USA.

Tyler's latest EP, Us, is a 4-song offering that was released in January 2018. It features "Be My Baby", a sunny and upbeat track which appeared in the hit Netflix series "13 Reasons Why", as well as the soft acoustic number "Rise" which has been featured in a TV promo for the NBC show "Rise".